About Us
Ivy Writing was founded by a Harvard graduate and is composed entirely of editors from the Ivy League and top schools in the United States. Its editors share a passion for writing and for guiding colleagues through the admissions process. Over the years Ivy Writing has helped thousands of students reach their educational dreams.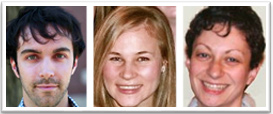 The Editors
Ivy Writing's editors come from the top universities in the United States, most from the Ivy League. Our editors graduated from Harvard, Yale, Stanford, Princeton, MIT, U Penn, U Chicago, Columbia, and more. They have MBA's, PhD's, JD's, and MD's. They've beaten the hardest admissions processes in the world, and they're ready to help you do it too.
Our editors have helped thousands of applicants gain admission to their top choice schools. They know exactly what admissions committees want to read from you. They'll learn your backgrounds in detail and craft an application that highlights your unique strengths and is perfect for you.
Because you have unlimited revisions, your editor will always be available to perfect your application until you're 100% satisfied. Furthermore, the editors are compensated according to your rating. Our editors receive an average of
4.9 out of 5 stars
and are universally acclaimed.
Whether you're applying to college, law school, MBA programs, medical school, or a job, you will find an editor who is perfect for you. You can find more about available editors and choose one through our convenient ordering system.